Get Profiled
MyHardWired™ profiles are intended to provide us with a better understanding of ourselves and those around us. As you begin to apply your learning in the MyHardWired™ profile, it will become apparent why these things are important for becoming more effective.
Screenshot of registration form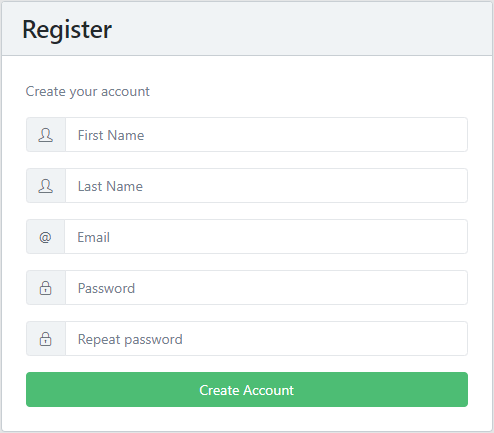 How to Purchase
Register to create an account – Begin by creating an account. Registration is free and you are under no obligation to pay anything initially.

Purchase credit or take survey – You can take the survey and then purchase a credit to unlock the reports, or you can purchase first. Either way, it's simple and quick.
After registration, you will complete the MyHardWired™ survey. But before proceeding, we want to stress that no right or wrong answers exist for this questionnaire. The answers do not dictate whether or not one individual is predisposed to be a better leader than another.
It is important that you just be honest with your answers. We suggest that you answer all three sections as swiftly as you can and view each choice as you are, not who you think we or anyone else wants you to be.